BMW's fundraising campaign for the Swedish Childhood Cancer Foundation sets new records, year after year, while at the same time helping the company to reach new customers. The key to success for this concept is to ensure that every employee is on board with the plan. "There is internal pride in this campaign and many people in the organisation have their own ideas about how to raise money," says Anders Brocknäs, CEO of BMW.
Five years ago, BMW's CEO and his colleagues decided that they wanted to initiate collaboration with the Swedish Childhood Cancer Foundation. They saw the potential of being able to benefit childhood cancer research while establishing contact with more customers. A concept involving test-driving BMW cars was tried and quickly became a success. For every customer who test-drives a car, BMW donates SEK 100 to childhood cancer research. Last year, 38,500 test drives were conducted during the campaign, representing more than a fivefold increase since its inception. The campaign raised almost SEK 4 million.
"We've grown substantially each year and had strong sales figures during the campaign. We've reached many people with whom we had no previous contact," says Anders Brocknäs.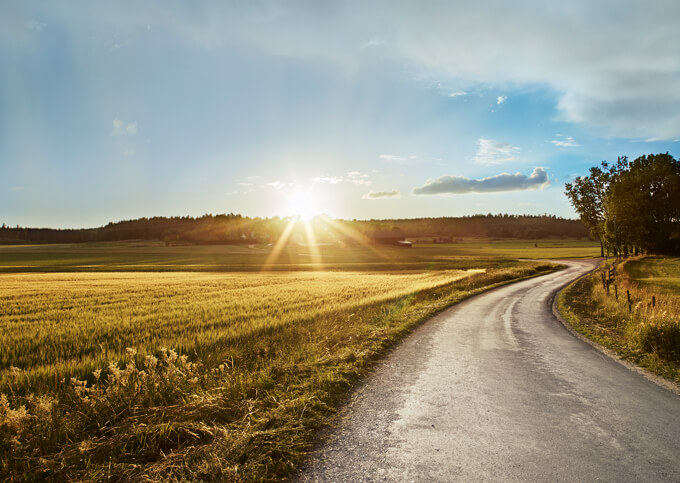 The benefits don't stop there. Cooperation within the company has improved and employees have developed closer relationships, which Anders Brocknäs has witnessed on several occasions. On one occasion, he agreed to hold a presentation about his work with the Swedish Childhood Cancer Foundation when someone in the audience began to cry. It turned out that she hadn't dared to tell her coworkers that her child had cancer.
"The situation was unexpected, but it was really nice to see that her colleagues found a way to take care of her and that they could help her through a difficult situation. The employees are also proud that they're making a positive contribution. This is one reason that they set new records every year."
"There are 1,000 of us in the network who have done this together. Every time we meet a dealer, we bring up the Swedish Childhood Cancer Foundation. As a result we have many local initiatives; for example, 50 people rode bikes in the Ride of Hope. Some employees raised money during a football match or by visiting their neighbours."
To keep the momentum going in the company now, for the fifth consecutive year, Anders Brocknäs and representatives from the Swedish Childhood Cancer Foundation visited all 39 dealers.
When BMW decided to work with the Swedish Childhood Cancer Foundation, they decided to give it their all. As a result they have also helped to increase awareness about childhood cancer, including through television advertising. In 2017, the company hopes to set a new fundraising record once again. New ways are needed to pull it off, but Anders Brocknäs is determined that childhood cancer is a challenge well worth fighting for.
"This disease is extremely unfair. It's so difficult to see children with cancer," he says.
Åsa Blomberg, head of corporate fundraising for the Swedish Childhood Cancer Foundation, works to find solutions that are appropriate for both the Swedish Childhood Cancer Foundation and the companies.
"BMW has undertaken a unique journey with its CSR collaboration. This is an example of how companies should work with CSR to achieve success," she says.