No child should have to die without the doctors having tried everything. Hope, the clinical trial unit at Astrid Lindgren Children's Hospital in Solna, gives hope to the most severely ill children. The first studies were launched in 2016 at the test centre with support from the Swedish Childhood Cancer Foundation. Unless drug trials are aimed specifically at children, childhood cancer patients cannot access the most modern therapies.
The Malm family is responsible for the Hope initiative. Their son Nelson died from an aggressive brain tumour at the age of three. Nelson did not have access to the latest treatment in time. That should never have to happen again – therefore Fredrik and Johanna Malm started the Entrepreneurs for Good foundation, which made it possible to start Hope, the Hematological Oncological Clinical Trials Unit. The goal is to ensure that children who receive care in Sweden have access to the absolute best medicines. To make this possible, today's severely ill children need to be included in drug studies related to the latest research.
"We must be involved in the development of new medicines and offer Swedish children the opportunity to test targeted medicines in a controlled environment. Without clinical drug trials we will not make any progress. This is the only way that we can cure more children than today, and hopefully, using kinder methods," says Ingrid Öra, one of two doctors on staff at Hope.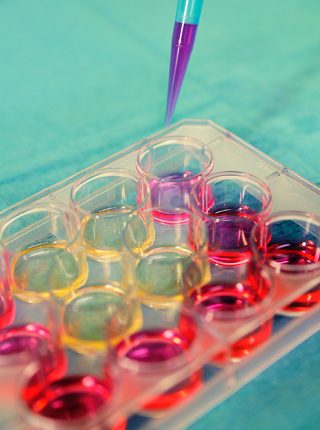 The Swedish Childhood Cancer Foundation is an important source of support for the clinical trials unit. Kerstin Sollerbrant, head of research at the Swedish Childhood Cancer Foundation, is highly optimistic about the initiative.
"Fifty years ago, 20 per cent of childhood cancer patients survived and 80 per cent died. Today, these numbers are reversed. But the survival curve has levelled off and the remaining 20 per cent of cases are far more difficult to address. To save the remainder, new medicines for children are needed, which means we need more clinical trials," she says.
In 2016, personnel were hired and the first studies began. In 2016, Hope became Sweden's first ITCC centre, which belongs to an international organisation that conducts research on childhood cancer.
"We hope this initiative will enable us to participate in many international studies to develop new medicines for childhood cancer. Nevertheless, since childhood cancer is an uncommon disease, we must be part of an international effort to conduct research," says Kerstin Sollerbrant.
The Biomede research project started at Hope in 2016 to investigate pontine glioma, which today is a fatal brain tumour diagnosis. Patients with this disease have a tumour in the brain stem. A number of pharmaceutical company-financed studies are also underway at the unit.
In the future Kerstin Sollerbrant hopes that the clinical trial unit will be self-financed through grants primarily from the county council, but also from other financiers such as the Swedish Childhood Cancer Foundation and pharmaceutical companies that have clinical studies underway at Hope. But this goal is still a long way off.
"More money is needed to ensure that we get off to a proper start, both from our donors and the county council," says Kerstin Sollerbrant.