Enhance support for clinical research. That was one of the goals of the Swedish Childhood Cancer Foundation in 2016. The aim is to improve current treatment methods and in the long term, to develop new drugs to treat children with cancer. "We want to improve the survival rate," says Anders Höglund, research coordinator at the Swedish Childhood Cancer Foundation.
In 2016, the Swedish Childhood Cancer Foundation focused specifically on clinical research, which involves patient-related studies aimed at improving existing treatment and developing new drugs. Two new types of calls for applications were initiated, "clinical project grants" and "doctoral student grants for clinicians".
"This research is primarily conducted in the clinical setting instead of at universities. It's important to focus on this approach because we want to improve survival rates and develop more effective and safer treatment," says Anders Höglund.
In all, a total of SEK 11.3 million in grants was shared among 13 clinical projects. The Swedish Childhood Cancer Foundation also awarded three doctoral student grants for a total of almost SEK 9 million.
Some of the money was allocated to the ALLtogether study. In addition, a grant was awarded for a study on gamma delta T cells, as well as a study on omega-3 fatty acids. The ALLtogether study aims to develop a new treatment protocol for children with acute lymphoblastic leukaemia (ALL).
"The survival rate for the diagnosis is 90 per cent, but we want to conquer the last ten per cent. At the same time, we want to adapt the treatment to minimise side effects without reducing efficacy.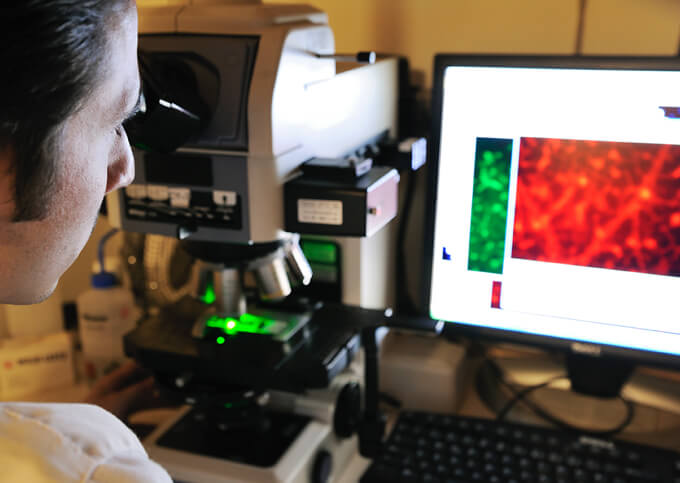 The gamma delta T cell project investigates how the body's own immune system can be used to fight cancer cells after a stem cell transplant. The white blood cells are separated to obtain the specific cells that are most beneficial in the fight against cancer and that cause the least damage to the body. Researchers are studying omega-3 fatty acids to see what effect they have on chemotherapy and radiation in the treatment of neuroblastoma.
"In the long run, studies are planned to see whether omega-3 fatty acids can be administered in combination with chemotherapy and/or radiation therapy to increase treatment effect and decrease long-term side effects of treatment. Omega-3 fatty acids are not intended to replace standard treatment, but to boost the effect," says Anders Höglund, who underscores that all studies are reviewed by various regulatory authorities before they can begin.
In 2016, the Swedish Childhood Cancer Foundation also allocated money to the Biomede and Inform studies. Biomede is a European study under French leadership that is conducting research on pontine glioma, a fatal brain tumour. Sweden is now participating in this research.
"This is an important project. We have very little prior knowledge about the tumour since it is located in an area that governs the central functions of the body, for which reason it is difficult to biopsy," says Anders Höglund.
Four Swedish neurosurgeons travelled to Strasbourg to learn how to safely obtain tissue samples of this tumour, which will result in enrolment of between eight and ten Swedish children to participate in the study each year.
Inform is an international study aimed at preventing relapses in childhood cancer patients by seeing what genetic changes are present in the sick child and by providing personalised treatment based on this information.